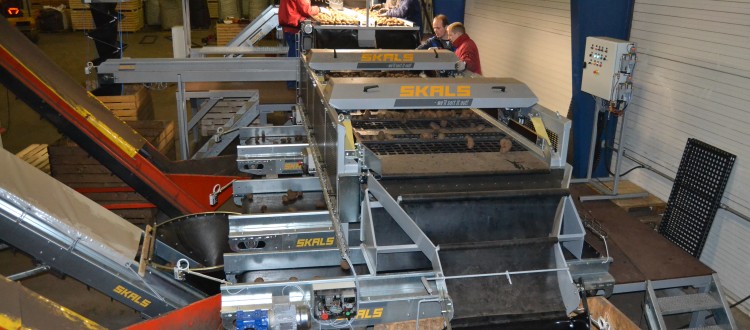 Nollund — High quality grading potatoes for Norway and Sweden
Nollund is a family owned 500 ha arable farmer with around 120 ha of potatoes every year. Some of them are industrial potatoes for Flensted, but most of them is for consumption in Denmark, Sweden and Norway.
One of the selling points for the potatoes is the high grading quality to deliver excatly what the purchaser is asking for.
The system consist of:
Intake hopper
Brushing
Grading (to remove the small and the large potatoes)
Manuelly inspection
Grading with a double SDe 1800
Filling in boxes and big bags