Product information
---
Drum Washer – Small Capacity.
The WDS washing machine is used for washing vegetables. The machine consists of a tub, rotating washing drum and elevator for the discharge of the vegetables.
The washing machine can only be used for vegetables with peel.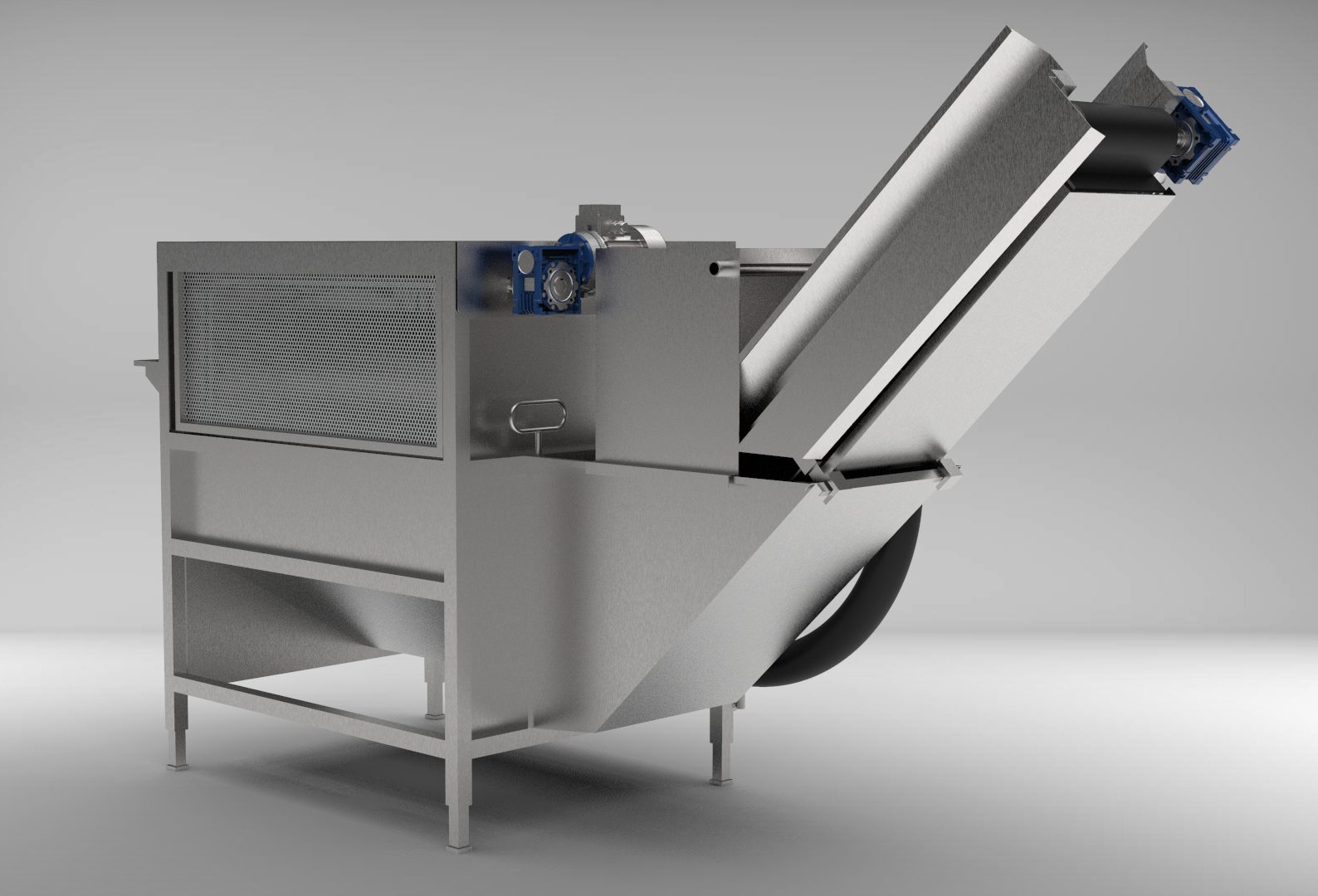 Functions
Effective and gentle washing of all root vegetables.
The vegetables are filled into the feed hopper and led into the tub. Here the vegetables are washed via the transport through the tub by means of the rotating washing drum. Subsequently they are transported via the elevator out of the washing machine.
Capacity carrot/potato:
1 t/h - 1,5 t/h.
Variants:
Drum size: ø650×1000 mm
Elevator: 300×1200 mm
Capacity: 1 – 1,5 t/h
Drum size: ø800×1500 mm
Elevator: 500×1600 mm
Capacity: 2 – 4 t/h
Drum size ø800×2000 mm
Elevator: 500×1600 mm
Capacity: 4 – 6 t/h
Drum size: ø950×1500 mm
Elevator: 600×1800 mm
Cleaning door in side of cone.
Capacity: 4 – 6 t/h
Drum size: ø1200×2000 mm
Elevator: 700×1800 mm
Cleaning door in side of cone.
Capacity: 8 – 14 t/h